Facts and Figures
The Principality of Liechtenstein is located in Western Europe between Switzerland and Austria, making Liechtenstein one of only two doubly landlocked countries in the world.
With a total area of 62 square miles, Liechtenstein is roughly the geographic size of Washington, DC.
Liechtenstein has a resident population of roughly 40,000.
The capital of Liechtenstein is Vaduz.
German is the official language, although an Alemannic dialect is the colloquial language.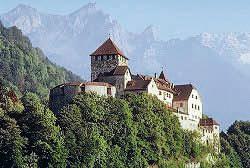 Government
Liechtenstein is a constitutional hereditary monarchy on a democratic and parliamentary basis, meaning the Reigning Prince and the democratically elected Parliament share power based on a system of checks and balances.
The Head of State is Prince Hans-Adam II. His son, Hereditary Prince Alois, was entrusted as his representative with the exercise of the princely rights appertaining to him in 2004 and has been performing both nationally and internationally the duties of Head of State of the Principality of Liechtenstein.
The Government consists of a five–person cabinet of ministers appointed by the Reigning Prince upon recommendation of the Parliament for four years.
The Landtagsgebäude or "Parliamentary Building", completed in 2008, houses the Landtag, Liechtenstein's Parliament.
Economy
Although Liechtenstein is a small country, it offers a very favorable economic environment. Unemployment rates are very low.
For a population of about 40,000, there are over 41,352 people employed in Liechtenstein. 23,249 of those employees are foreigners, most of whom commute daily to Liechtenstein from Austria, Switzerland or nearby Germany.
The largest contributor to Liechtenstein's economy is its manufacturing sector. Along with construction it makes up at 41.6% of the GDP. Second, at 37.3%, is general services (such as consulting, marketing, architecture) and third is its financial services sector at 21.1%.
Liechtenstein's companies manufacture a variety of products, such as power tools, automotive steering systems, data storage solutions, audio-visual equipment, convenience foods, and dental products.

Culture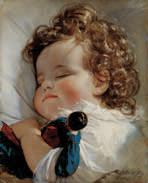 In addition to a vibrant economy, Liechtenstein also offers a broad cultural spectrum.
There are museums that exhibit selections from the Princely Family's extensive art collection, both at the Kunstmuseum in Vaduz and at the Liechtenstein Museum in Vienna. There is a National Museum, as well as museums that focus on the history of skiing and Liechtenstein's production of artful stamps.
Liechtenstein has a number of theater, film, and music festivals that showcase a variety of local and international talents. Liechtenstein's alpine backyard also offers a number of outdoor activities ranging from downhill and cross-country skiing to hiking and mountain biking.
For more information and statistical data about Liechtenstein visit "Liechtenstein in Figures" and Economic and Financial Data on Liechtenstein (June 2021) .