Georg Sparber
Appointed Ambassador of the Principality of Liechtenstein
to the United States of America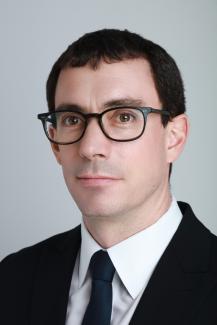 Prior to becoming Appointed Ambassador to the United States in 2021, Mr. Sparber held the position of Deputy Permanent Representative of Liechtenstein to the United Nations in New York since January 2017. His portfolio included disarmament, peace and security and political issues. From 2014 – 2016, he served as Deputy Head of Mission at the Liechtenstein Embassy in Vienna with accreditation to Austria and the Czech Republic. During that time he was also Deputy Permanent Representative of Liechtenstein to the Organization for Security and Cooperation in Europe (OSCE), the UN and other international organizations in Vienna, including the International Atomic Energy Agency (IAEA).
From 2010 – 2014 Mr. Sparber was posted to the Permanent Mission of Liechtenstein in New York and responsible for development, human rights, global governance and elections. He joined the Office of Foreign Affairs in Vaduz in 2009. 
Mr. Sparber holds a doctorate in philosophy from the University of Lausanne, Switzerland, where he also finished his graduate studies. During his studies he spent time at Sorbonne University in Paris and at Rutgers University, New Jersey. He grew up in Liechtenstein where he received his primary and secondary education.
Mr. Sparber is married to Yvonne Sparber, they have five children. 
Appointed Ambassador Sparber on Twitter