On May 9 and 10 law students from the University of Liechtenstein visited Washington as part of their curriculum for an Executive Master of Laws (LL.M.) in Company, Foundation and Trust Law.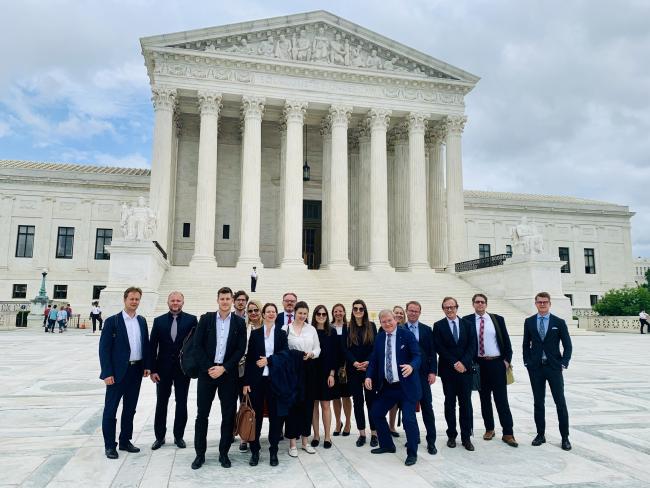 Their trip included a visit to the US Supreme Court to learn about the judicial body and US constitutional law. A highlight of the visit was the meeting with Supreme Court Justice Samuel Alito where he discussed US constitutional history and his personal background in law. Later, the students met with John McCarthy, Chief of Staff to Congressman Brendan Boyle of Pennsylvania. McCarthy informed the students about the congressional process of lawmaking and current issues facing the US Congress.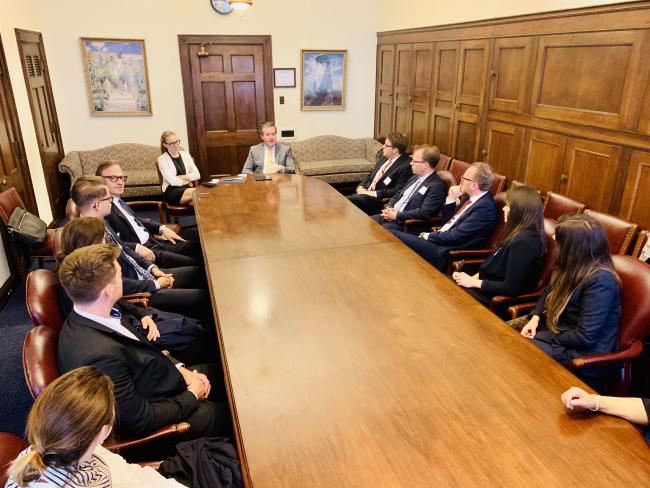 Later the students were hosted by Ambassador Kurt Jaeger at the Embassy of Liechtenstein where he informed the students about Liechtenstein's work in Washington and its interests throughout the US.
The next day, the students met with Deputy Assistant Attorney General Bruce Swartz of the Criminal Division at the US Department of Justice. Swartz gave an overview of his division's work and the many different types of cases they work on, as well as the good-standing relations and partnership with judicial authorities in Liechtenstein in prosecuting criminals.