On April 29, as part of the "Smithsonian Year of Music," the Smithsonian Institution in Washington held a screening of "Open Land - Meeting John Abercrombie" directed by Liechtensteiner Arno Oehri. The screening was held at the Warner Bros. Theater at the Smithsonian Museum of American History.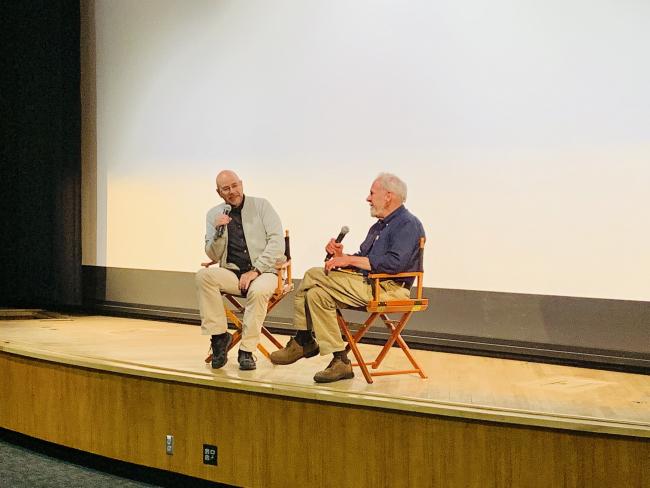 Following the screening, Tom Cole, Senior Arts Editor for National Public Radio (NPR), led a discussion and Q&A with Oehri. The two talked about the origin and development of the documentary, as well as their personal affinity for Abercrombie's music and his contribution to jazz. Oehri reflected that during production, Abercrombie left all decision making up to him as the director, deciding not to even choose the music for the film. This reflects the deep trust that many musicians who knew Abercrombie spoke of in the film, illustrating how Abercrombie would not try to change the people around him, but instead would appreciate what gifts they possessed.
John Abercrombie passed away suddenly in August of 2017, but he lives on through his music and the portrait that "Open Land" paints of him on screen. Oehri's work resonated so much with Abercrombie's lifelong record label, ECM, that they showed portions of the film at a memorial concert celebrating Abercrombie's life that featured artists who had worked with him.