Thursday, June 15, 2023
On May 30, Ludlow-Taylor Elementary School's 5th graders from Washington, DC had the opportunity to visit the Embassy of Liechtenstein as part of the Embassy Adoption Program. Over the course of several weeks, the students had been learning about Liechtenstein, and they were excited to present their knowledge to the Ambassador and the embassy staff.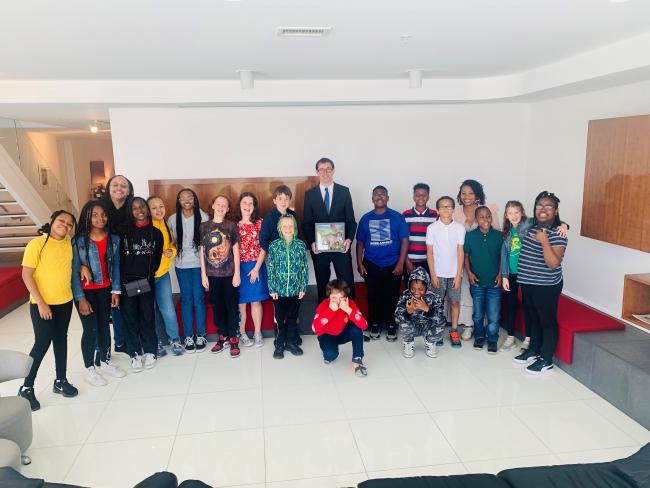 During their visit, the children showcased their understanding of Liechtenstein in various ways. They started by singing Liechtenstein's national anthem, showing their enthusiasm for the country. Additionally, they performed a dance to a song with a Liechtenstein theme, adding a touch of cultural appreciation to their presentation. To make the visit even more engaging, the students challenged the Ambassador and the staff to a trivia game called "Are You Smarter Than A 5th Grader?". This activity allowed the children to demonstrate their knowledge while having fun with the embassy personnel.
The students also participated in an art program to create sculptures of cows, which are a big part of Liechtenstein's farming landscape and cultural heritage. Find the Youtube Video about their Art project here.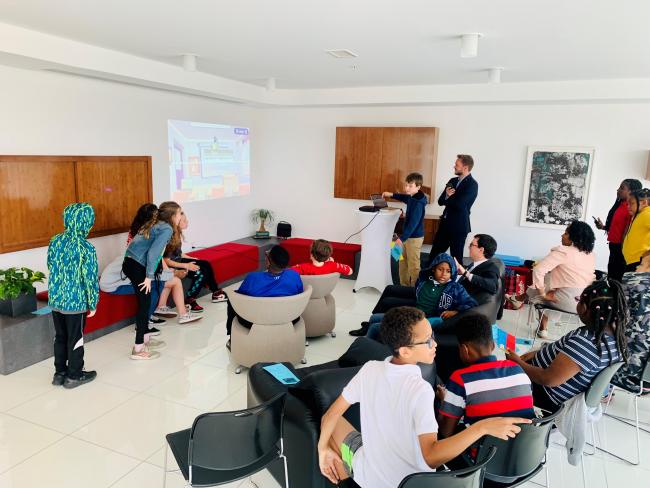 It is worth noting that the Embassy of Liechtenstein has actively participated in the Embassy Adoption Program since 2016. The program, a collaboration between DC Public Schools, Washington Performing Arts, embassies, and other global entities, aims to expose school children to international perspectives and foster cross-cultural understanding. By participating in this program, the embassy contributes to the mission of providing students with valuable insights into different cultures and promoting a global mindset.