Friday, June 16, 2023
From March 14-19, the award-winning string ensemble LGT Young Soloists (sponsored by LGT Private Banking) conducted a tour in Washington and Baltimore. The group is made up of highly talented young soloists between the ages of 13 and 23 from over 20 nations. Since its founding in 2013, the LGT Young Soloists have established themselves as one of the leading youth orchestras worldwide.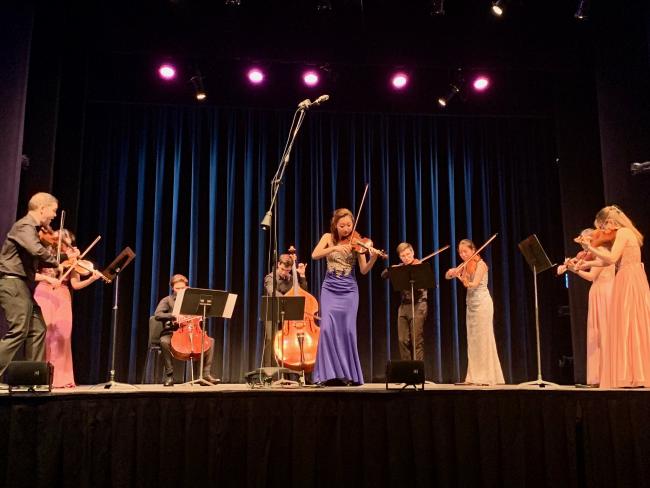 Under the guidance of Alexander Gilman, the Artistic Director, the group embarked on a concert tour, which included performances at Children's National Hospital, the Austrian Cultural Forum, nestled within the Embassy of Austria. From the timeless compositions of Beethoven to the virtuosic works of Paganini, as well as the American composer Philip Glass, their concert enthralled the audience. The week concluded with a remarkable concert held at the renowned Kennedy Center's Millennium Stage, as well as a performance at the Gordon Center in Baltimore.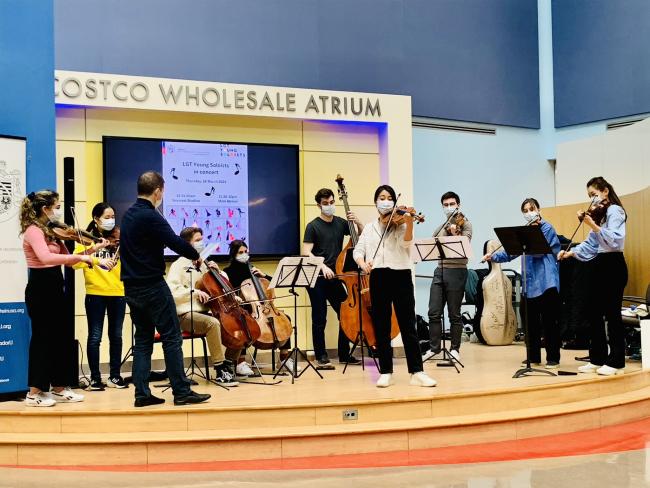 A video of the LGT Young Soloists' performance at the Kennedy Center can be found here.