The Embassy of Liechtenstein again took part in the Embassy Adoption Program (EAP) for the 2018/2019 academic school year. The EAP, which the embassy has participated in in previous years, is a partnership between DC Public Schools, Washington Performing Arts, embassies and other global entities. Its mission is to expose school children to international perspectives and cross-cultural lessons. This time the Embassy was paired with a 5th grade class at Janney Elementary School.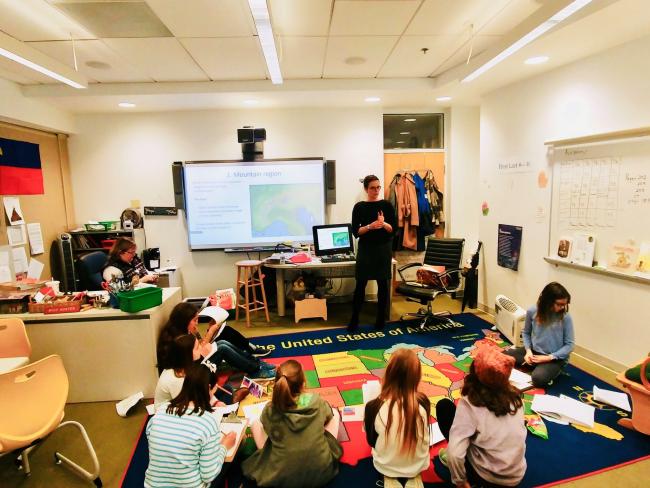 Over the school year staff from the Embassy of Liechtenstein visited the school five times between October 2018 and April 2019. The visits introduced students to general facts about Liechtenstein, such as its geography, history, form of government, and economy. Students were also exposed to Liechtenstein's language (German) and learned some phrases in its unique dialect. Ambassador Kurt Jaeger even visited with students where he was able to talk to them about Liechtenstein, his career and his hobbies.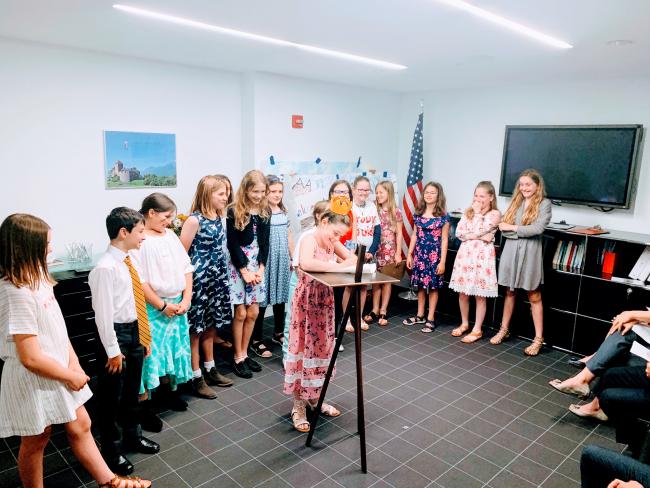 As a final capstone project, the students visited the Embassy where they presented everything they learned about Liechtenstein in a series of skits, which also brought attention to Liechtenstein's 300th anniversary in 2019. They began by singing Liechtenstein's national anthem (in German!). That was followed by a skit of a tour through Liechtenstein major areas. Skits also showcased Liechtenstein's holiday traditions, a nature walk and skiing. A highlight was a reenactment the the founding of Liechtenstein in 1719 with a signing of a document establishing the borders of the Principality of Liechtenstein, which still exist today.