November 20-21 Ambassador Kurt Jaeger visited the North American headquarters of Ivoclar Vivadent in Amherst, New York. Ambassador Jaeger was received by the company's top leadership including CEO Bob Ganley.
Ivoclar Vivadent is one of the world's leading dental companies, supplying high-quality products to dentists and dental technicians, and a global leader in the manufacturing of ceramic teeth and prostheses.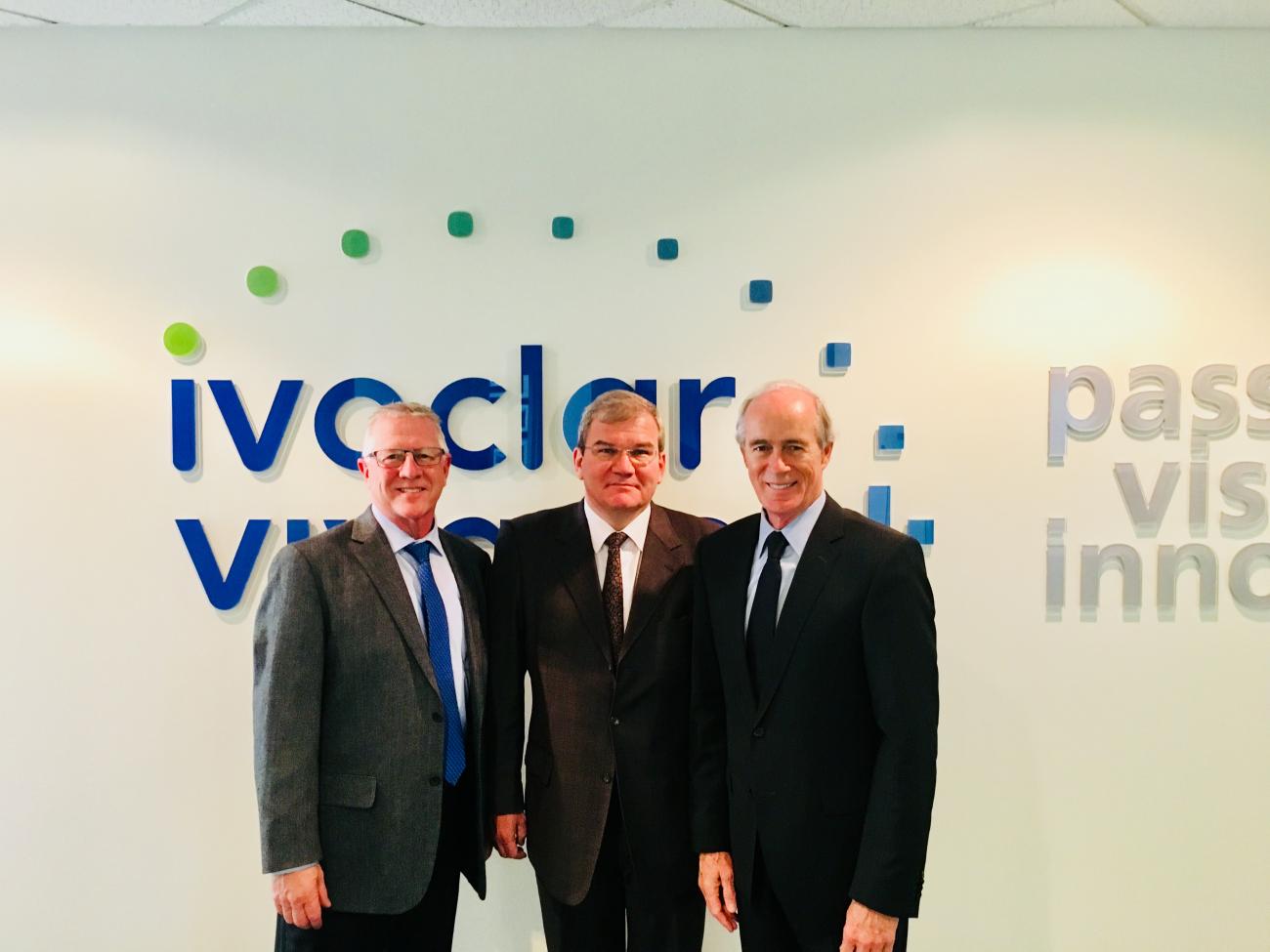 The visit entailed presentations by company officers on Ivoclar Vivadent's global and US operations as well as a site visit focused on research and development. Ivoclar Vivadent, which has further facilities in New Jersey, Florida and Michigan, employs 235 people in Amherst and 600 people total throughout the US. The company employs 3500 people worldwide.
Headquartered in Liechtenstein, Ivoclar Vivadent AG has been a privately owned company since its inception. Products are shipped to 120 countries worldwide. As a global player, Ivoclar Vivadent has its own subsidiaries or establishments in 25 countries.