August 15 is Liechtenstein's National Day. On our national holiday everyone meets in Vaduz – for the school children returning to school after the summer break it's the first time to see their friends again, and for the "older generations" it has become a tradition to watch the fireworks that traditionally take place at 10pm.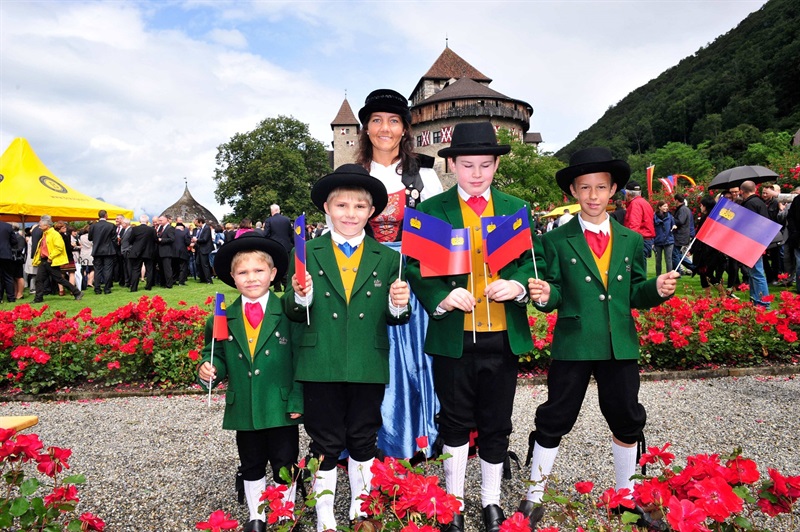 The day begins with an official act of state on the lawn next to Vaduz Castle. Hereditary Prince Alois of Liechtenstein and the President of the Parliament, Albert Frick, give speeches on the occassion of the national holiday. The formal act is followed by a reception in the princely rose garden at Vaduz Castle. This aperitif is hosted by the princely family and is open to the public free of charge, though acquiring a ticket which can be obtained online is required. At 2pm celebrations and festivities begin in the Vaduz city center; the fireworks being the national day's highlight. The city center is closed to traffic, allowing numerous booths, street vendors and carousels to set up along the streets. Liechtenstein people and visitors from all over celebrate until late that night! Learn more here.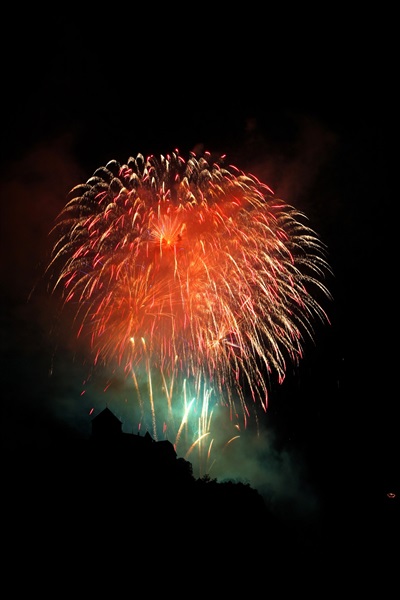 History
On 5 August 1940 the government of the Principality of Liechtenstein officially declared August 15 to be the country's national holiday. Just ten days later it was celebrated for the first time. There were two reasons for choosing the date. Firstly, it was already a bank holiday. The Assumption of Mary is celebrated on August 15. Secondly, the ruling Prince at the time, Prince Franz Josef II, was born on August 16. Therefore, Liechtenstein's national holiday was created by combining the Feast of the Assumption and the Prince's birthday.
After the death of Prince Franz Josef II in 1989 it was decided to keep the national holiday on the same day. In 1990 a law was passed establishing August 15 as the official national holiday of the Principality of Liechtenstein.