When one thinks of warming drinks for the holidays and winter months one usually thinks of a Hot Buttered Rum, Hot Toddy or even Glühwein. There is, however, another drink that is enjoyed in Liechtenstein and its surrounding region, namely Glühmost, or hot mulled apple cider.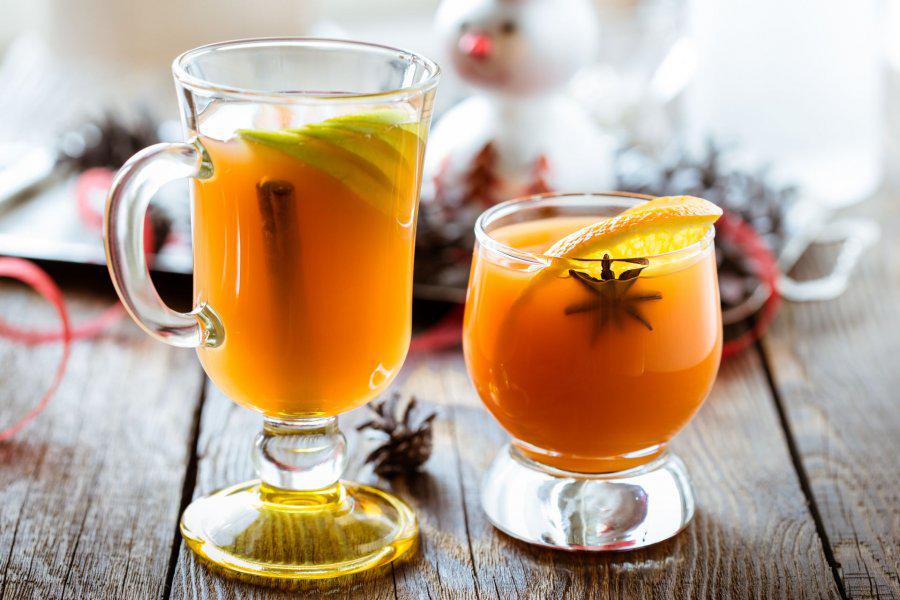 In contrast to the hot apple cider most Americans know, the apple cider we are talking of is the traditionally fermented sort, fruity and effervescent yet dry on the palate. Not only does fermented apple cider have a long heritage in many parts of Europe but was one the first fermented drinks made in the US by English settlers. It was even the drink of choice on the voyage over on the Mayflower. It became a staple drink for many in the US in the 17th and 18th centuries. Through the 19th and into the 20th centuries fermented apple cider lost its lure with many of the new immigrants from Central and Eastern Europe who started producing their preferred drink: beer. Prohibition essentially shut down fermented apple cider production in the US and the industry never fully recovered after.
But the good news is that fermented apple cider in America is making a comeback with more and more local production and brands available along with imports from Europe. Therefore, let this winter be one which celebrates America's and Europe's shared heritage of fermented apple cider!
Prost!
Recipe for one batch of Glühmost:
1 liter of dry, fermented apple cider
1 3-inch piece of fresh ginger, peeled and thinly sliced
5 whole cloves
1 cinnamon stick
1 orange
1 lemon
3/4 cup sugar
Garnishes: Sliced apple, sliced orange, cinnamon sticks, star anise
With a vegetable peeler thinly peel off half of the skins of both the orange and lemon and reserve to the side. Cut both the orange and lemon in half and juice into a large pot. Add the orange and lemon peel and on medium-low heat let the citrus mixture warm. Then add all other ingredients including the fermented apple cider. You may wish to add more or less sugar depending on your taste so add only half at first to test sweetness.
On medium heat gradually bring the Glühmost up in temperature until hot (about 120 degrees Fahrenheit - but do not boil!) and allow ingredients to incorporate for 15-20 minutes. With a slotted spoon remove the spices and citrus peel. Raise the temperature of the Glühmost slightly more to desired hotness, ladle into a heat-proof glass, garnish and enjoy!