Thursday, February 8, 2018
Liechtenstein's Delegation to the 2018 Olympic Winter games in PyeongChang, South Korea, has arrived and is readying for the games' opening ceremony on February 9. The principality will be represented by three athletes, with Tina Weirather and Marco Pfiffner to compete in alpine skiing, and Martin Vögeli to compete in cross-country skiing. While Weirather and Pfiffner have both previously competed at the Olympic games, this will be Vögeli's first appearance.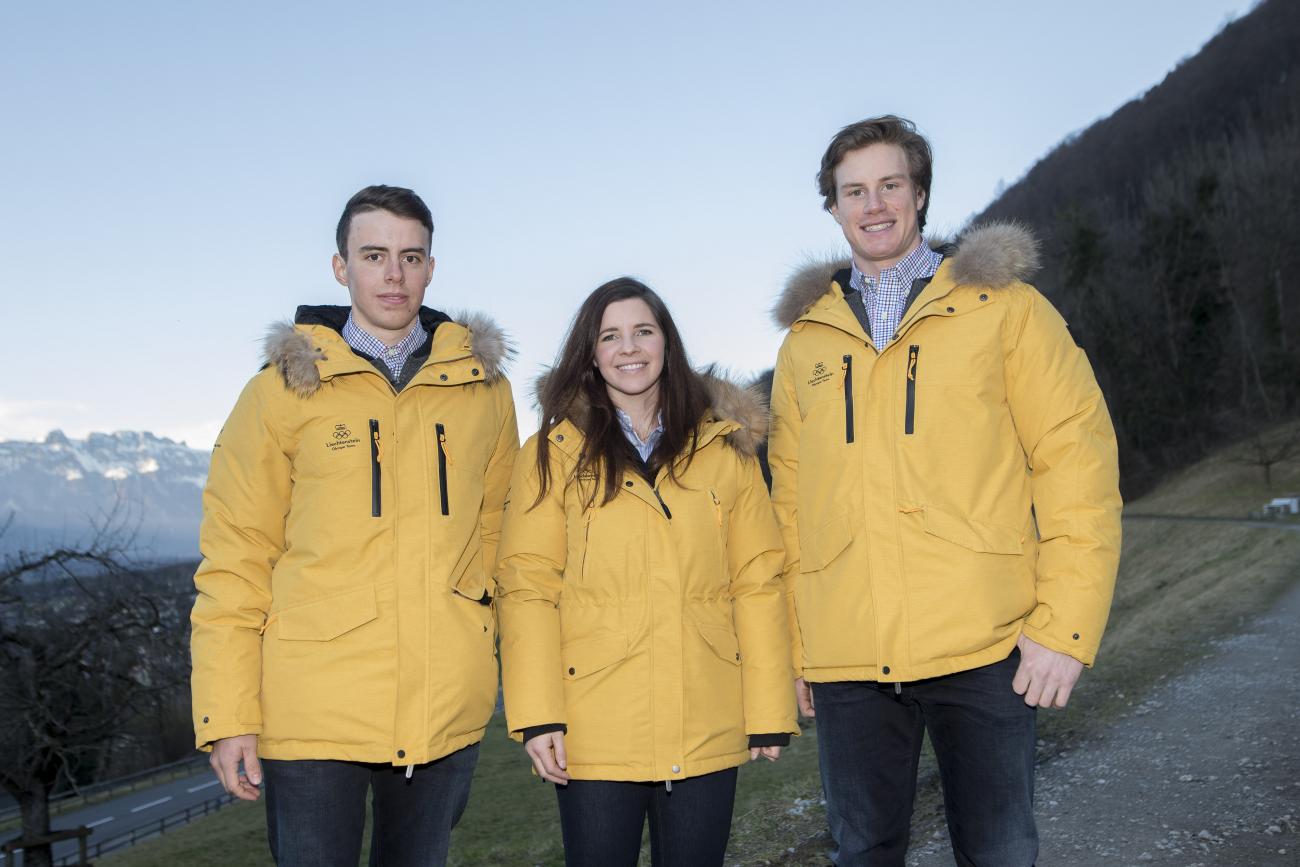 Marco Pfiffner has been chosen as the nation's flag bearer, and will fly the colors at the opening ceremony. Pfiffner follows in a long line of alpine skiers selected to carry the nation's flag, with five of the last six flag bearers for Liechtenstein at the winter games competing in alpine skiing. Tina Weirather had the honor to carry Liechtenstein's flag in Sochi in 2014.
Liechtenstein has high hopes for Tina Weirather, who in 2017 won the World Cup in super giant slalom (also known as 'super-G'). Weirather is an Olympic veteran, having competed at the Olympic games in Turin when she was just 17 years old in 2006. She also represented Liechtenstein at the 2010 games in Vancouver and the 2014 games in Sochi. Weirather hails from an Olympic family, with her mother, Hanni Wenzel, winning Liechtenstein's only two Olympic gold medals, as well as four World Championships and seven World Cups. Her father, Harti Weirather, also won a World Championship in downhill and one World Cup, and competed in the Olympics. Tina's recent World Cup win marks Liechtenstein's first World Cup title since Tina's uncle, Andreas Wenzel, last won in 1985.
Marco Pfiffner has encouraged hopes that he might place well in PyeongChang with three key recent victories. On January 12, he achieved his first-ever European Cup victory in Saalbach, Austria. He won the alpine combined race, where participants competed in both slalom and downhill races. That same month, in alpine combined, Marco finished first in the National Junior Championships in Garmisch-Partenkirchen, Germany. In December, 2017, in Seefeld, Italy, he finished first in the International Ski Federation's Slalom race. Marco believes his best chances at the Olympics are in super combined and slalom, but he is also scheduled to compete in downhill and super-G races.
Martin Vögeli has also placed well recently. He finished 28th in the Skiathlon at the Under 23 World Ski Championships in Goms, Switzerland on February 2. Earlier this year in January, Martin finished 10th in a 15 km cross-country ski race.
We wish our athletes all the best of luck for a successful 2018 Winter Olympic games! Go Liechtenstein!